Today we celebrate an iconic style: the wrap dress. I wore a faux-wrap to work today, so perhaps that's why it's on my mind. I'm sure few women today are aware that Diane von Furstenburg is the woman responsible for making it a truly iconic item. In the early 70's she introduced a knit wrap dress in bright colors and prints popular at the time.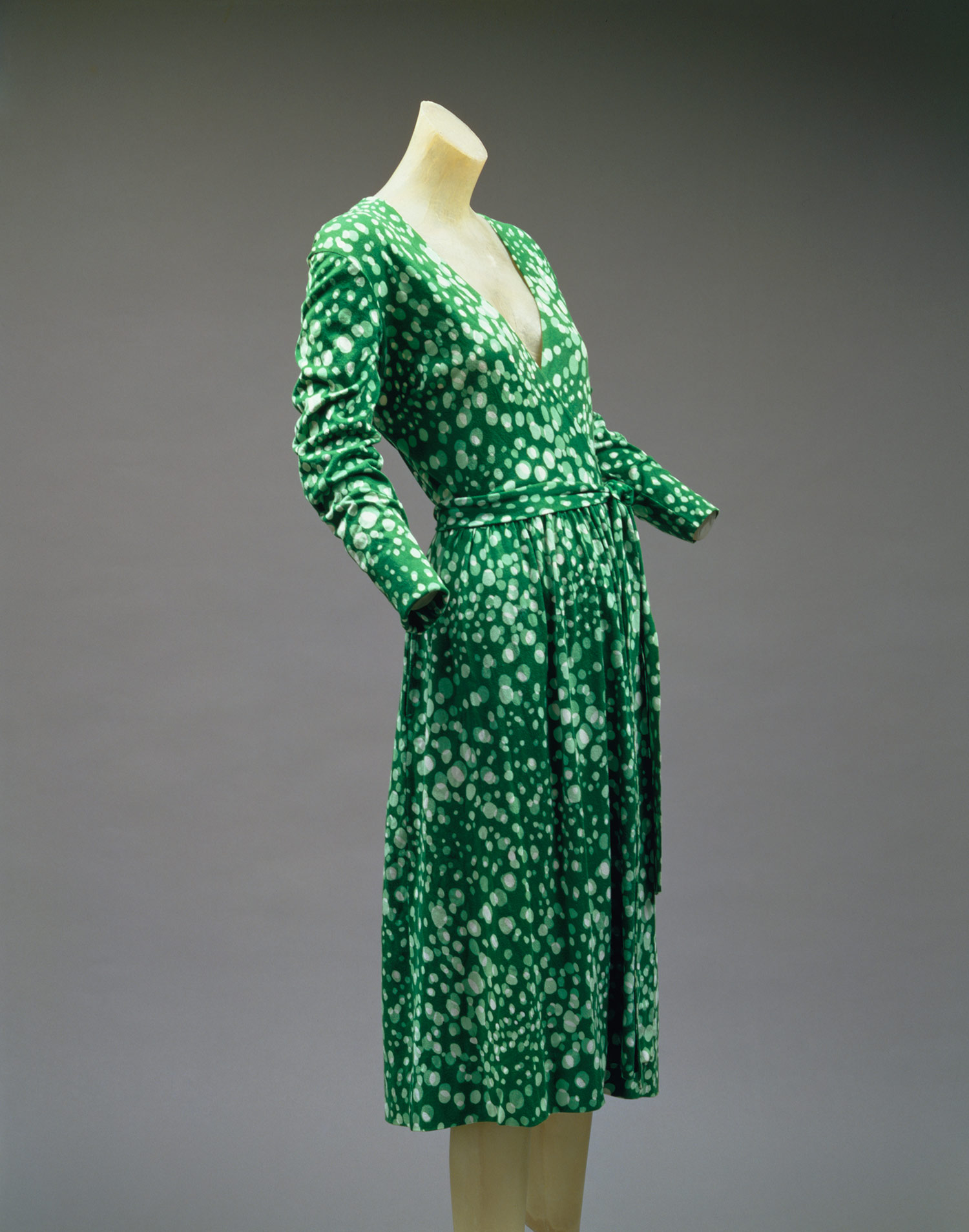 The wrap dress is wonderful because it never goes out of style and it looks good on nearly any body type. All you have to do is find the one that works best for you. My "faux-wrap" today was a basic black nylon jersey, but I'd be comfortable in a print as well. The sleeves hit my elbow and the skirt falls just below my knee. I love the simplicity and versatility of the dress, plus it's incredibly comfortable. It's been more than 30 years since the dress pictured above was in fashion, but DVF's wrap dresses today are not at all dated.

This eyelet version has a vintage feel, but the light fabric, short sleeves and the full skirt feels more like a throwback to the 50's.
This bright print has wonderful 70's details- the shorter skirt, the bell detail in the sleeves- and yet it's still very modern.

I love the way the fabric of this one evokes the feeling of a shirt-dress while the ruffle detail on the neckline and sleeves adds a more feminine touch.
Honestly, DVF's wrap dresses come in too many fabric choices to list them all here, but it would be well worth your time to find the one that works best for you and then add it to your wardrobe.